(Healthy Lifestyle) Global Distributors
---
Start Your Own Online Home-Based Health and Wellness Business Today
Be Your Own Dealer & Business Partner NOW for Area
How to Join, Save and Earn with Healthy Lifestyle?
Want to SAVE as product user or EARN with Healthy Lifestyle?
Become a seller in your area, you can apply for dealership as:
---
The Perfect Storm of Opportunity by Paul Zane Pilzer

Paul Zane Pilzer is an American economist, New York Times best-selling author, and social entrepreneur. He has written 11 books and is the founder of six companies, and has been profiled in more than 100 publications including on the front page of The Wall Street Journal
Be an Online Dealer for
area with our Team
---
Be an AREA DEALERS & DISTRIBUTORS or FRANCHISEE in your location
Start Your Own Health and Wellnes Online Business Today
and Enjoy Personal Freedom.
If you're used to spending hours in traffic to and from work every day, some of the most exciting advantages to starting a home-based business are your newfound freedom and the retrieval of lost time. According to study, commuting in heavy traffic became less productive during the working hours. Suddenly with a home-based business, you have those extra hours to regain control of your personal life. Plus, there are no bosses, no dress code, no set work schedule, and no office politics to maneuver. All you need is personal drive, discipline, and time-management skills.
---
WHAT are my BENEFITS of joining this TEAM?
- Free Virtual Assistant (Online Marketing Support) with our leaders and members
- Free Video Training how to market and harness the power of Internet.
- Free Website listing (no need to pay or learn to create a website).
- Hosting (hosted to our multiple proprietary websites in multiple server locations).
- Search Engine Marketing support (people are searching for Highly Alkaline Pure Barley based your area.)
- Visibility (having a webpage is not enough, our websites are visible to target market and receives hundred and thousands of visitors.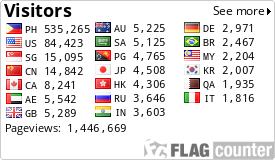 --- Package Value Over $1,000USD / year, your's for FREE ---
All benefits are available for all Highly Alkaline Pure Barley dealers under our TEAM...
In Doing This Marketing Business, Working as a TEAM is better than working ALONE."
We love to hear from you!
If you have any inquiries, comments or suggestions, or even concerns, thru the following Contact Dealer information and we will attend to your matters as soon as we can.
Facebook Page : www.facebook.com/WeShareWellness/
Join our Facebook Group to get access on videos:
User Testimonials and Global Business Presentation
- www.facebook.com/groups/SanteBarleyAsia/
- www.facebook.com/groups/SanteBarleyAfrica
- www.facebook.com/groups/SanteBarleyEurope
- www.facebook.com/groups/SanteBarleyMiddleEast/
- www.facebook.com/groups/SanteBarleyOceania
- www.facebook.com/groups/SanteBarleyUSA/
In-case you have NO FaceBook Account for several reasons.
Please send a message thru an Email, FB
You deserve a great service and that's what we ensure!
Email:
---
Become a Pure Barley Distributor for
Sante Barley Builder Pack Plus Package

Builder Pack Plus (P15,998) ; Value: More or less P20,000 Worth of Products

Healthy Lifestyle Starter Business Package

(BSD Dealer 2500 dealership membership)
Sante Barley Starter Pack Business Package

Starter Pack (P4,538) ; Value: More or less P4,650 Worth of Products
---
Original and Organic Healthy Lifestyle
( BUY or SEND as GIFT)
or be an Online Seller / Distributor for Area :
Be a Regular User of 100% Young Organic Pure Barley Grass from New Zealand for


Healthy Lifestyle Good For Cyst Problem

Healthy Lifestyle Good For Lupus

Healthy Lifestyle Good For Goiter
---
Healthy Lifestyle Webpage Advertising
We accept name listing and advertising for Healthy Lifestyle Dealers
at webpage that is not member of our TEAM
(*Advertise to Healthy Lifestyle Page*)
Other Sante Barley Builder Pack Pluss / Starters / Dealers
Highly Alkaline Pure Barley Opportunity Advertiser
Your Name, Contact Dealer Details and Testimonial
---
Healthy Lifestyle
---
Highly Alkaline Pure Barley : The Advantages of Sante Pure Barley
Certified Organic Barley
Not every farm that claims to be organic is organic.
Sante provides only organic barley from farms certified by BioGro NZ, New Zealand's leading organic certification agency. BioGro is accredited by the International Federation of Organic Agriculture MOvements (IFOAM) which represents the best in international organic standards.
The BioGro certificate assures us that there are no unsafe levels of heavy metal, herbicide, and insecticide residues. NZ farms cannot be "certified organic" if unsafe residues are found. The farm must undergo residue testing as part of its certification.
Guaranteed Young Barley Leaves
The young leaves of organic barley are harvested only once, when they are below 30cm in height. Only the barley tops, where nutrients are concentrated, are harvested. No second or third harvest of young barley leaves are in any of Sante Pure Barley products.
Guaranteed Pure
Every Sante Barley Pure New Zealand 500mg Capsule contains pure barley, without any additives or artificial color.
Guaranteed Fresh
Freshly harvested barley is immediately transported to the manufacturing plant for dying, milling, and packing. It takes only 1 -6 hours between harvest and drying of fresh barley leaves using a patented process that assures preservation of vitamins, minerals. enzymes, and amino acids.
Vegetable Capsules
Sante Barley Pure is packed in vegetable capsules. It is safe for vegetarians and vegans.
Sante Barley Pure is packed in blister strips of 10 capsules each for handy and convenient use, anywhere and anytime.
The Health Benefits of the Highly Alkaline Pure Barley
Powerful antioxidant
Contains soluble and insoluble fiber for weight management
Lowers blood pressure
Reduces risk of heart disease
Powerful detoxifier
Lowers cholesterol level
Reduces the risk of cancer – fights cancer
Great source of vitamins, minerals and amino acids
Rich in chlorophyll (improves oxygenation, with anti mutagenic and anti-cancer properties, repairs damage to cells and tissue)
VITAMINS & MINERALS, MICRONUTRIENTS, FIBER SOLUBLE,
ANTI-OXIDANTS, PHYTOCHEMICALS
---
Sante Barley Testimonial:
John Kenneth Opis,Network Engineer,24 y/o
Kenneth was a go-getter and was all set to excel in his profession. Until, one day in November 2015 came, when he started to feel pain at the upper left part of his abdomen. What he thought was just a simple symptom that he could sleep off actually turned out to be an illnesses that had taken over the quality of his daily living.
He then stared to seek conventional medical advice but to no avail his ailment remained undiagnosed. With the pain aggravating each day, he decided to overcome his skepticism and try Sante Barley and immediately felt relief after just 1 week of intake. Determined to be healed, he also paid a visit to SWC where it was found that he had Chronic Pancreatitis.
Advised by Doc Ron to believe first and foremost that he is going to be healed and strictly drinking a specific dosage of Barley, after a month, the symptoms he was suffering from were all gone.
Today, Kenneth has regained the strength and will to live his life to the fullest. He is thankful and willing to pay the blessing of healing to others who may need it by recommending Sante Barley and the Sante Wellness Centre.
More Highly Alkaline Barley Testimonials
Pure Barley Premium

Pure Barley Premium uses organic Barley grass powder certified by BioGro, the leading certifying body of New Zealand. Now sweetened with organic coconut sugar! Each sachet is packed with vitamins, minerals, chlorophyll and carotenoids. Best taken before meals, this is the perfect organic drink to complete your balanced diet.
More Sante Barley International Products
---
Healthy Lifestyle